上記の広告は1ヶ月以上更新のないブログに表示されています。
新しい記事を書く事で広告が消せます。

It was holiday! What have you done and where have you been?
I am pretty busy these couple of days, luckily, they are filled with joy and laughs.
Firstly, let me share a photo of me of Monday outfit.
All from H&M, not over $400,oops, not include the necklace and shoes.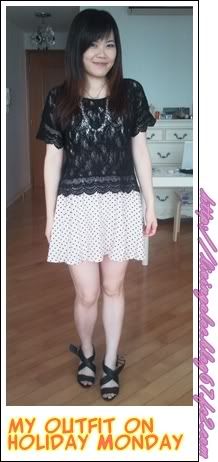 This thing is medium long.
It allows me to have different variations
and flexibilty in matching with my clothes.
Its pinky, shiny and sparkling stuff really dazzles me!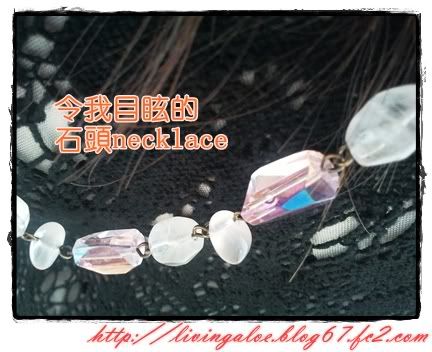 Hey hey! Its holiday!
I had a strong thrill of
dressing up and try different makeup on myself
.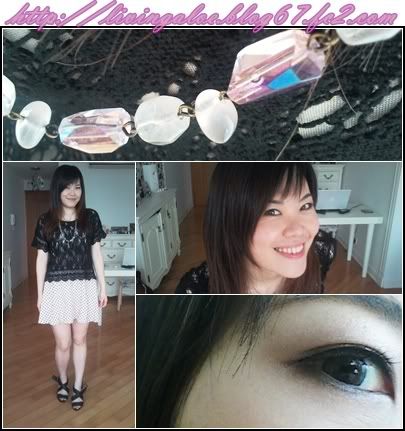 Not really a strong, dramatic eye makeup though,
I put on fake lashes and colour contact lens of
1 Day Max2 Delight
in
Hazel
(sthg like light brown).
But it still look alike of normal or dark brown indeed.
After the eyeshadow in brown from
Kate
on my upper eyelid,
I rimmed my upper eye with
eyeliner gel in black from Clinique
.
I also used eye gel in copper from
Bloom
to line my lower outter corner.
Then I line my lower water line with dark grey eye pencil from
Missha
and finished with mascara.
It looks natural but not too plain.
*Please note that NOT all products I list here
are available at their websites since I have been
using them for quite a long time indeed *_0...
---
Went to cinema for the latest movie of Jake Gyllenhaal, "
Source Code
".
All I can say is a normal action film.
He looks worse and worse in each movie he made after
Brokeback Mountain
.
I have no idea why did Jake take all those
B-grade movies and girlfriends after his breakup with
Kirsten Dunst
?
Seriously, they
WERE
the most sweet couple I have seen on earth,
I love seeing them as a couple more than
he with old and bossy Reese...
Their almost identical gestures just told us how much they were in love...
what a shame they did not stay together...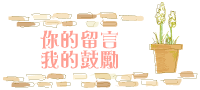 2011.04.28 23:42 | URL | agnes #- [
edit
]
係呀!果時我真係好鍾意佢地!
我覺得佢地係全世界最SWEET既COUPLE。
2011.05.16 13:15 | URL | martharita #- [
edit
]



trackbackURL:http://livingaloe.blog67.fc2.com/tb.php/829-b3fcca41
My other blogs
Profile
一個徹底的白羊人。做事憑一股衝勁,接著後勁不繼,即朋友說的3分鐘熱度。怎麼說好呢﹖
即使只有3分鐘熱度,也學習如何好好發揮,成為最漂亮的永恆。
Author:martharita
事事有時節,天下任何事皆有定時: 生有時,死有時,栽種有時,拔除栽種的亦有時; 殺戮有時,治療有時,拆毀有時,建築有時; 哭有時,笑有時,哀悼有時,舞蹈有時; 拋石有時,堆石有時;擁抱有時,戒避擁抱亦有時; 尋找有時,遺失有時;保存有時,捨棄有時; 撕裂有時,縫綴有時;緘默有時,言談有時, 愛慕有時,憎恨有時;作戰有時,和睦有時。

事事有天主安排。